Jiangsu.NET Score


Location:
Lianyungang
Address:
5 Yulin Road, Lianyungang, Jiangsu, 222000
Fee:
50 Yuan/ticket
Operation:
7:30 - 17:30 Monday - Sunday
Best tourism time: April – October
Route:
Xinpu District Bus No. 10
Haizhou District Bus No. 5

---
Huaguoshan Mountain, popularized in a well-known Chinese novel "Journey to the West", is located seven kilometers southeast of the urban Lianyungang with a summit of 635 meters over sea level. The tourist attraction comprises more than a hundred individual scenic sites and most of them became famous as a result of the legendary novel depicting a fictional adventure story. The site has numerous natural attractions including splendid springs, waterfalls, caves and cliffs, and man-made scenic spots like Buddha sculptures and temples dating back to the 7th century AD. With the rich history and beautiful scenery, Huaguoshan Mountain has been selected as one of 50 top Chinese tourist attractions for foreign tourists from 171 best tourist sites nominated from 31 provinces, based on more than 2 million online responses and 0.24 million votes in a nationwide survey. It has also awarded with the high score of 4-AAAA in the national tourist attraction category since 2002.
Comments
Combining its natural beauty with man-made architectures, the Huaguoshan Mountain has the highest score of 4-AAAA on the list of top national tourist sites and is one of the 50 selected destinations for international travellers. Highly recommended.
---
Back to home page
Advertisement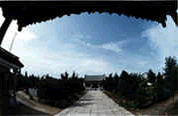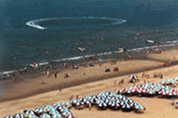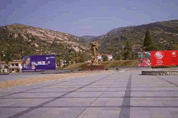 Advertise
Web Services
Live Poll
---