Yuwan Natural Scenic Region
The Yuwan Natural Scenic Region (Fish Bay Natural Scenic Region) lies at the southern foot of the Yuntai Mountain and is part of the most famous Huagoushan Mountain Scenic Zone. The region, together with other tourist attractions, including the Dongle Stone Sea Scenic Region and the Landau Beach, which neighbors Lianyungang Seaport and Lianyungang Economic Development Zone, is an excellent tourist attraction. During the Qing Dynasty, the bay area was simply a harbor for fishermen to anchor their boats and to shelter them from winds and waves. Through years of efforts, the place has become one of the most attractive sites for tourists with its well protected natural environment, which is a part of Huagushan Scenic Region. Its waterfalls, natural ponds, caves, running springs, and more provides tourist the opportunities to relax and have fun. The site has been listed as one of the best tourist attractions in the province.
Comments
The natural sea shore, hills, forest and water will be your choice to visit.
---
Back to home page
Advertisement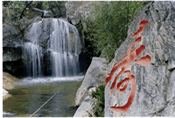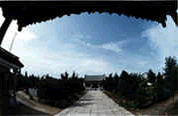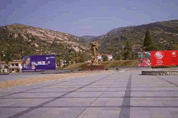 Advertise
Web Services
Live Poll
---